Proofreading for private individuals, public institutions and companies
Proofreading
Diction offers to proofread your texts in order for them to be flawless. If you have a text in need of reviewing with a fresh pair of eyes from a professional translator, we provide proofreading in the languages above. Our translators, who will proofread your texts, will always only proofread in their mother tongue. Needless to say, a text without flaws will always provide the best result, which is why it is always a good idea to review your text, no matter who the recipient is.

Diction offers different types of proofreading. First and foremost, there is the basic proofreading, where the focus mainly lies on fixing grammatical errors, such as punctuation or spelling errors. In addition, we also offer rewriting, where we change the language and sentence structure to improve the text. We will also pay very special attention to whom the receiver is.
It is usually texts of lesser quality that need to be rewritten in order for the text to be as correct as possible. If you wish so, we can send you two versions when the text is proofread or rewritten. One version with visible corrections through Microsoft Word's "track changes" feature, and one fully corrected text that you can start using immediately. So if you want to avoid texts with linguistic or grammatical errors, we recommend a thorough proofreading.
Types of texts we proofread
We have experience in proofreading the following types of texts: Sales texts, brochures, scripts, ads, press releases, correspondence, newsletters, contracts, news articles, academic texts, etc. Whatever texts you may have, we will always find a translator available with a great deal of experience in your particular line of business. By doing this, we ensure coherence and the correct use of words.By proofreading a text, we do not solely look at regular errors such as typos, spelling mistakes and grammatical errors. If we find it necessary to change the sentence construction, expect us to do it. Redundant phrases, or too many phrases, can sometimes blur the original message. Therefore, we spend time to fix the text to make the message as convincing as possible. We always read the texts through before working on them. If we cannot find a suitable translator in your line of business, we will let you know.
Our work process
For every job, there is a project manager, who can be contacted directly throughout the process.
1. Analysis phase:
In order to be able to perform the job successfully, it requires that we familiarise ourselves with the text and line of business. For example, we will only let a translator, who has experience within your particular line of business, do the job. By familiarising ourselves with the text we can offer our clients a quote and determine a realistic deadline. Your approval will start the development phase.
2. Development phase:
Based on the analysis, the text will be proofread, and any changes will be made through our internal strategies. The analysis ensures a consistent use of technical terminology and tone throughout the text. Now, spelling mistakes, typos, punctuation errors and grammatical errors, to name the most common errors, are getting corrected. In addition, the text will be modified to fit any cultural differences.
Every text gets proofread twice by the translator. In order to ensure the best possible quality, we prefer as much time as possible to work with the texts. In this way, the translator will have enough time to double-check the already translated or proofread text and to correct the last few errors there may be.
3. Last phase:
Once we have been through all the previous phases, we now evaluate the process and assess whether or not the text is ready for delivery. If we deem it so, we deliver the text which is immediately ready to put into use for the client. Here, the client has the opportunity to get an additional document, where you can see all the improvements that have been made, as well as any comments.
Proofreading prices
We have a standard proofreading fee, regardless of whether it is a regular article or a very technical text. Unlike many other translation agencies, Diction keeps our prices low and transparent. We want to provide the best service to all our clients, regardless of whether they are students or from a larger company. We always correct misspellings, typos, punctuation errors, grammatical errors, missing or double spaces and make general improvements. We are also aware of whom the recipient of the text is, and we keep an eye out for unnecessary repetitions, which can prove disruptive to the recipient. In this way, your text will be a lot more exciting and much more pleasant to read. If the text is very poorly written, we will raise the proofreading price, but if not, our prices are the same for everyone. The most important thing for us is that the final product emerges as inviting and convincing as possible.
Delivery Time
We consider ourselves very flexible when it comes to deadlines, regardless of handling a smaller or larger file. The delivery time obviously depends on the size of the text, but in general please estimate around five working days for us to complete the job. With that said, we will often complete the job before that. Needless to say, in case of large jobs (more than 50 pages), it may require longer time to complete the job. Apart from that, we also offer high priority texts, where we put everything else aside for you and immediately begin working on your job. Please see more information under "High priority texts".
Quality
A defining moment in ensuring the quality of your text is to let us proofread it. The quality of your texts is of the utmost concern of ours. That is why we will not send your text back to you before we are satisfied with the level of quality we expect out of our work. At Diction, we feel that our clients demand the absolute best and it is therefore vital that the text is analyzed, proofread, and edited for any and all linguistic and grammatical errors, so that the text can become completely perfect before usage. After the text has been read through thoroughly and deemed it ready for usage, we hand the text back to you.
Confidentiality
A great deal of the texts we work with are texts which have not yet been published or have not been put into service. Therefore, it is of the utmost importance for many of our clients that the texts remain confidential. That is why we have taken all the necessary security precautions in order to reach complete confidentiality of the given texts, whether it needs to be translated or proofread.
In short, we strictly stick to the ethical rules of our line of business. All our translators are bound by a confidentiality and nondisclosure agreement. In that way we will always handle your translations in confidence, and therefore you can safely entrust your texts with us.
Calculate the price
(minimum fee: 65 €)
We use Diction for translation of, among other things, product texts for several different Scandinavian languages. The delivery is quick, the translation is correct each time and the process is remarkably flexible. Then, of course, it also doesn't hurt that the price is the most competitive we have seen.

Christian Birksø
eAnatomi.dk
We have often used Diction and gotten technical texts which require an insight into construction engineering terminology translated. The translations that we have gotten back have always been correct and of a high quality. Beyond that, the price has also been very reasonable.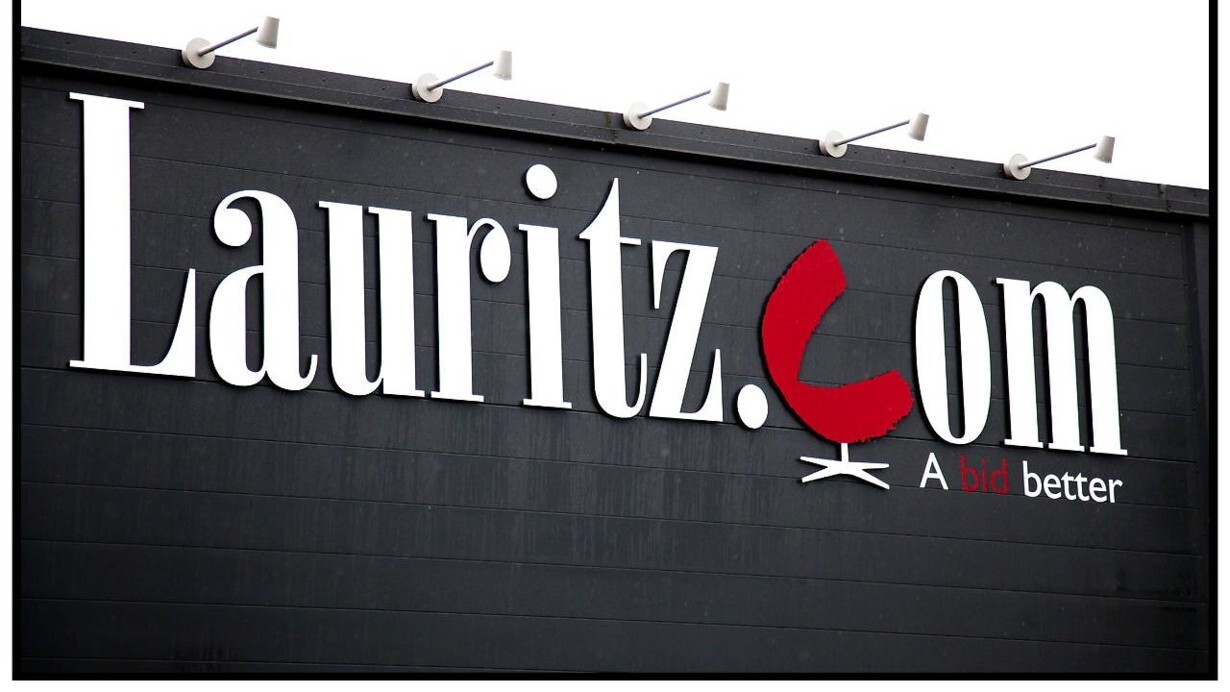 How Chinese translation helped with the sale of an enormous amber collection
In August 2020, the Danish auction house Lauritz.com was faced with an extensive task. Lauritz.com, the largest auction house in Northern Europe, was responsible for handling the sale of more than 288,000 objects from the bankruptcy estate House Of Amber. This collection, amongst other things, included the world's biggest piece of amber weighing 47.5 kg. Read about how Diction helped Lauritz sell the collection here.
Read the case