Diction's clients: Sticks'n'Sushi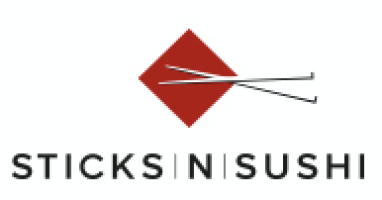 Sticks'n'Sushi expansion into Germany
Who
Sticks'n'Sushi opened in 1996 as one of the first restaurants in Denmark which specialised in sushi and yakitori sticks served in a modern setting. Sticks'n'Sushi is a popular sushi restaurant with a respect for the local environment and its history. Today, the company has 950 employees and 12 restaurants in Greater Copenhagen, 5 in the United Kingdom and one in Berlin.
The challenge
Sticks'n'Sushi's success in Denmark meant that the restaurant chain had expanded into the United Kingdom, where the interest from restaurant-goers abroad was only confirmed. Therefore, the next step for Sticks'n'Sushi was to open their first restaurant in Berlin, Germany. Sticks'n'Sushi was created by Danes, and therefore they have an ongoing requirement for translating their menus and marketing material from Danish to German.
The solution
Sticks'n'Sushi's requirement for translation meant that they got in touch with Diction. We quickly put together a team of translators who had an insight into the world of gastronomy. This was to ensure that everything was translated and formulated in a correct way in German, and also in a way that precisely described the gastronomical content. Sticks'n'Sushi's marketing material and menus were ready to introduce the restaurant-goers of Berlin to the exclusive food universe of Sticks'n'Sushi in no time at all. 
We use Diction for translation of, among other things, product texts for several different Scandinavian languages. The delivery is quick, the translation is correct each time and the process is remarkably flexible. Then, of course, it also doesn't hurt that the price is the most competitive we have seen.

Christian Birksø
eAnatomi.dk
We have often used Diction and gotten technical texts which require an insight into construction engineering terminology translated. The translations that we have gotten back have always been correct and of a high quality. Beyond that, the price has also been very reasonable.